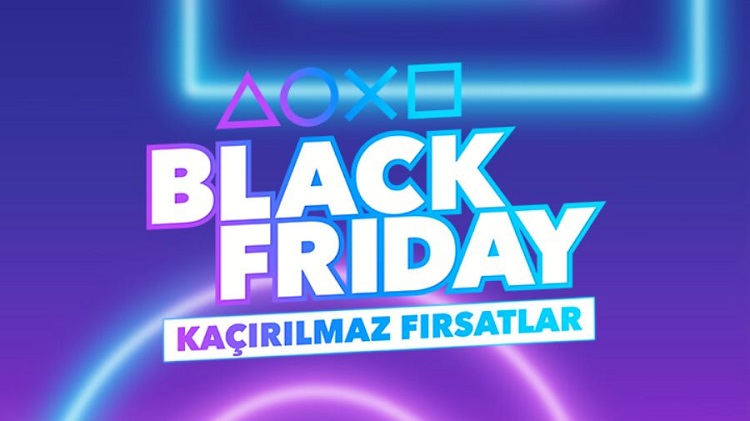 PlayStation Store'da Black Friday indirimleri başladı
PlayStation Store'da yılın en çok beklenen fırsatlarından Black Friday indirimleri başladı. Hem PS4 hem de PS5 sahipleri, oyunlarda ve PlayStation Plus aboneliğinde büyük indirimlerden faydalanabiliyor. Sadece PS5'e özel olarak piyasaya sürülen oyunlar indirime girmedi. Ancak listede yeni nesile yükseltilebilen birçok oyun var.
The Last of Us Part II, Ghost of Tsushima, Days Gone, God of War ve daha birçok birinci parti oyunda fırsatlar oyuncuları bekliyor. Ayrıca Marvel's Avengers, FIFA 21, NBA 2K21, Watch Dogs: Legion, DOOM Eternal gibi birçok iddialı oyun Black Friday fırsatı kapsamında %70'e varan indirimlerle sunuluyor. Black Friday indirimleri 1 Aralık tarihine kadar devam edecek.
12 aylık PlayStation Plus üyeliği %25 indirimde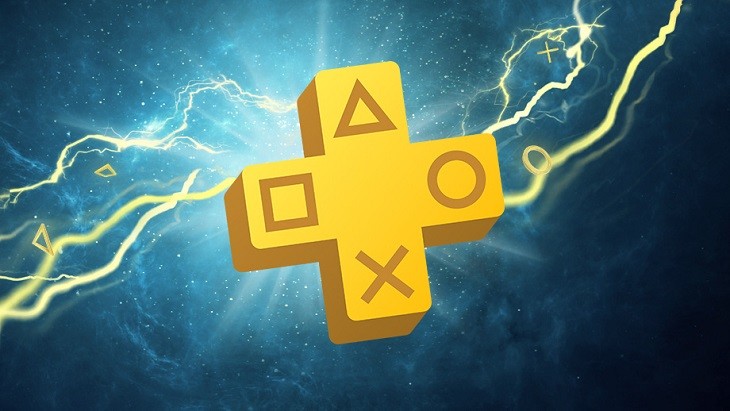 PlayStation Plus aboneliği Black Friday fırsatı boyunca %25 indirime girdi. 12 aylık PS Plus şu anda 240 TL yerine 180 TL'den alınabiliyor. Çevrimiçi hizmete abone olan oyuncular, aylık ücretsiz oyunlara, çevrimiçi çok oyunculu özelliklere, özel indirimlere ve 100 GB bulut depolama alanına erişebiliyor.
Sony'nin çevrimiçi hizmetine abone olan PlayStation 5 kullanıcıları, tüm bu ayrıcalıkların yanı sıra PlayStation Plus Koleksiyonu'na da erişebiliyor. PS Plus Koleksiyonu, PS4'ün en sevilen oyunlarından 20 tanesini içeriyor ve yeni nesil konsol sahipleri her birini ücretsiz olarak oynayabiliyor. Koleksiyonda yer alan oyunların listesine buradan ulaşabilirsiniz. PS5 satın alanlar, geniş bir kütüphane ile hızlı bir başlangıç isterse bu ayrıcalıktan faydalanabilir.
Black Friday indirimi kapsamında PlayStation Now da indirime girdi. 3 aylık PS Now aboneliği %20 indirimle 19.99 dolar, 12 aylık abonelik ise %25 indirimle 44.99 dolara satılıyor. Sony'nin oyun akış hizmeti ülkemizde henüz kullanılamıyor.
Black Friday ile indirime giren oyunlar:
13 Sentinels: Aegis Rim
A Fisherman's Tale
A Plague Tale: Innocence
A.O.T. 2
ACE COMBAT 7: SKIES UNKNOWN
Amnesia: Rebirth
Arizona Sunshine
ARK: Survival Evolved
Assassin's Creed Origins
Assassin's Creed Odyssey
Assetto Corsa Competizione
Atelier Ryza
Batman: Return to Arkham
Battlefield V
Bayonetta & Vanquish
Black Desert
Bloodstained: Ritual of the Night
Borderlands 3 PS4 & PS5
BOXVR
Budget Cuts
Catherine: Full Body
Cities: Skylines
CODE VEIN
Control
Cooler of Nuka-Cola Quantum
Crash Bandicoot 4: It's About Time
Crash Team Racing Nitro-Fueled
Crysis Remastered
Cuphead
Dark Souls: Remastered
Darksiders Genesis
Dead or Alive 6
Destiny 2: Forsaken
Destiny 2: Shadowkeep
Destroy All Humans!
Devil May Cry 5
Devil May Cry HD Collection & 4SE Bundle
Disintegration
DOOM Eternal
DRAGON BALL FIGHTERZ
Dragon Ball Xenoverse 1 and 2 Bundle
DRAGON BALL Z: KAKAROT
Dreams
Dying Light
F1 2020
Fall Guys: Ultimate Knockout
Fallout 4
Fallout 76
Far Cry 5
FIFA 21 PS4 & PS5
FINAL FANTASY VII REMAKE
FINAL FANTASY XIV Online Complete Edition Ex3 (NA/EU/AS)
FINAL FANTASY XIV: SHADOWBRINGERS
Ghost of Tsushima
Ghostbusters: The Video Game Remastered
Ghostrunner
GOD EATER 3
God of War
GORN
Granblue Fantasy: Versus
Grand Theft Auto V: Premium Online Edition
Greedfall
HITMAN
Hitman 2
Hitman HD Enhanced Collection
Hunt: Showdown
Judgment
JUMP FORCE
Just Cause 4
Kingdom Come: Deliverance
KINGDOM HEARTS All-In-One Package
Kingdom Hearts HD 1.5 + 2.5 Remix
Kingdom Hearts HD 2.8 Final Chapter Prologue
KINGDOM HEARTS III
Kingdoms of Amalur: Re-Reckoning
Labyrinth Life
LEGO Batman 3: Beyond Gotham
LEGO Marvel Super Heroes
LEGO Marvel's Avengers Deluxe Edition
LEGO Star Wars: The Force Awakens Deluxe Edition
Madden NFL 21 PS4 & PS5
Mafia: Definitive Edition
Mafia: Trilogy
Maneater PS4 & PS5
Marvel vs. Capcom: Infinite
Marvel's Avengers
Marvel's Iron Man VR
Marvel's Spider-Man
Mega Man Zero/ZX Legacy Collection
Metro Exodus
Minecraft Dungeons Hero Edition
MLB The Show 20
MOBILE SUIT GUNDAM EXTREME VS. MAXIBOOST ON
Monster Hunter World: Iceborne Digital Deluxe
Mortal Kombat 11
Mortal Kombat 11: Aftermath
Mortal Shell
Motorbike Racing Bundle
MX Nitro: Ultimate Edition
NBA 2k21
Necromunda: Underhive Wars
Need for Speed Heat
Need for Speed Hot Pursuit Remastered
NHL 21
Ni no Kuni II: REVENANT KINGDOM
Nioh
Nioh 2
No Man's Sky PS4 & PS5
ONE PIECE: PIRATE WARRIORS 4
Othercide
Overwatch
Paper Beast
Persona 5 Royal
PGA Tour 2k21
Phoenix Wright: Ace Attorney Trilogy
Plants vs. Zombies: Battle for Neighborville
PlayerUnknown's Battle Royale
Project CARS 3
Red Dead Redemption 2: Special Edition
Remothered: Broken Porcelain
Resident Evil 2
Resident Evil 3
Resident Evil 7: Biohazard
RIDE 4
Risk of Rain 2
Saints Row: The Third Remastered
Sakura Wars
Samurai Warriors 4 Empires
Shadow of the Tomb Raider
Skater XL
Skyrim Special Edition + Fallout 4 G.O.T.Y. Bundle
SnowRunner
SpongeBob Squarepants: Battle for Bikini Bottom Rehydrated
Spyro Reignited Trilogy
Star Wars Battlefront II
STAR WARS Jedi: Fallen Order
STAR WARS Battlefront II
STAR WARS: Squadrons
Stellaris: Apocalypse
Stellaris: Console Edition
Stranded Deep
Street Fighter V: Champion Edition
Streets of Rage 4
SWORD ART ONLINE Alicization Lycoris
TALES OF BERSERIA
TEKKEN 7 – Ultimate Edition
Tennis World Tour 2
The Catch: Carp & Coarse
The Crew 2
The Division 2
The Elder Scrolls V: Skyrim Special Edition
The Elder Scrolls V: Skyrim VR
The Jackbox Party Pack 7
The Last of Us Part II
The Last Of Us Remastered
The LEGO Movie 2 Videogame
The Outer Worlds
The Sims 4
The Witcher 3: Wild Hunt
Tom Clancy's Ghost Recon Breakpoint
Tom Clancy's The Division 2 Standard Edition
Tom Clancy's Rainbow Six Siege
Tony Hawk's Pro Skater 1 + 2
Train Sim World 2
UFC 4
Uncharted 4: A Thief's End
Warface: Breakout
Wasteland 3
Watch Dogs 2
Watch Dogs: Legion
Wolfenstein: Alt History Collection
Wolfenstein: Cyberpilot
Wolfenstein: Youngblood
World War Z
WRC 9 FIA World Rally Championship PS4 & PS5
Wreckfest: Drive Hard. Die Last.
WWE 2k Battlegrounds
Yakuza 6: The Song of Life
Yakuza Kiwami
Yakuza Kiwami 2
Yu-Gi-Oh! Legacy of the Duelist – Link Evolution
Black Friday fırsatıyla indirime giren oyunların yer aldığı PlayStation Store sayfasına buradan ulaşabilirsiniz. Ayrıca 90 TL altındaki oyunları da tercih edebilirsiniz.