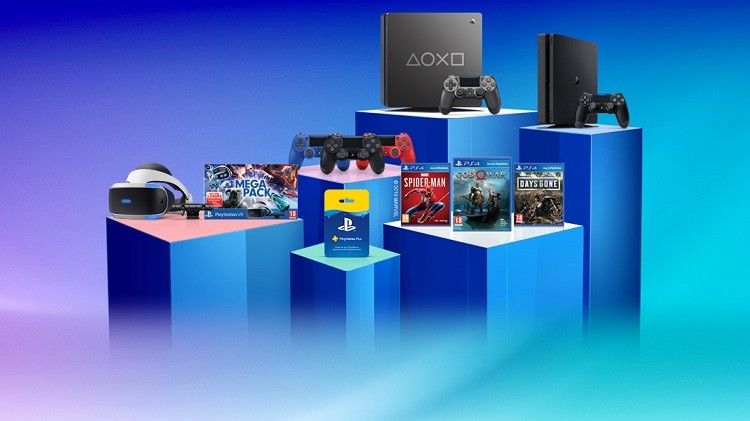 PlayStation Store'da Days of Play indirimleri başladı!
PlayStation'ın yıllık Days of Play etkinliği yarın başlıyor! PlayStation severler 11 gün boyunca PlayStation Store'da; PS4 ve PS VR paketlerinde, oyunlarda, PS Plus üyeliklerinde, PlayStation Now'da, PlayStation aksesuar ve ürünlerinde indirimlerin tadını çıkaracaklar.
Days of Play'in kaçırılmaması gereken en önemli fırsatlarından biri PlayStation Plus olacak. 12 aylık PS Plus aboneliği %30 indirimle sunulacak. PlayStation 4 kullanıcılarına ayrıcalıklar sunan PS Plus abonelik sistemi hakkında detaylı bilgiye buradan erişebilirsiniz.
Elbette oyunlarda indirim olmazsa olmaz. Days of Play etkinliği kapsamında PlayStation Store'da yine birbirinden iddialı oyunlar 17 Haziran'a kadar büyük indirimlerle sunulacak. PS4 ve PS VR kütüphanenizi genişletecek bu fırsatı kaçırmayın!
Days of Play (7 – 17 Haziran)
PlayStation Store indirimlerinin yanı sıra donanım kanadında da bazı özel indirimler oyuncuları bekliyor:
PlayStation 4
Days of Play 1TB Özel Kasa – 2.699 TL
PS4 Pro – 2.699 TL
PS4 1TB Konsol + 2. Dualshock 4 – 2.249 TL
PS4 500GB + 3 Oyun +PS Plus – 1.799 TL
PS VR + PS Camera + PS VR Worlds – 1.799 TL
Dualshock 4 kontrol cihazlarının tüm modelleri Days of Play boyunca 329 TL'den satışa sunulacak. Ayrıca PlayStation'a özel bazı kutulu oyunlarda da indirimler var.
Son olarak PlayStation Plus 12 aylık ve 3 aylık aboneliklerde %30 indirim var. 12 aylık abonelik 125,99 TL'den, 3 aylık abonelik 52,49 TL'den sunuluyor.
Ülkemize özel Days of Play fırsatları açıklandıkça yazımızı güncelleyeceğiz. Ayrıca Days of Play 2019'a özel yeni PS4 Steel Black'e buradan göz atabilirsiniz.